TIPS FOR TEACHERS
Function-Based Decisions
To make each links-page, we've searched for educational resources that fulfill a particular function by clearly explaining important ideas, from a perspective, at a level: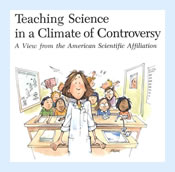 in the pages we link to, perspectives vary (as explained above) and so do the levels which range from introductory overview to in-depth analysis. As a teacher you'll be making similar choices, to decide which resources (from our website and elsewhere) can serve a useful function in a course you're teaching.
Areas of Knowledge
You want ideas that will help you in general and also in a specific area you're teaching, so we've made tips-pages for these areas: Natural Sciences (Biology, Chemistry, Physics; Astronomy, Geology) — eclectic interdisciplinary studies (Environmental, Historical, ...) — Education — Psychology, Sociology, History, and other Social Sciences — Science in Arts & Sports — Mathematics & Computer Science — Engineering & Design — Philosophy &Theology and (for all areas) Science-and-Religion for Understanding and Personal Faith. You can visit the area(s) you teach and — in a search for new ideas, or just because you're curious — other areas.
Using our Religious Perspective
ASA is a Christian organization, and our perspectives — on faith, science, and their interactions — can be useful for public school teachers who want to minimize controversy (about their treatment of religion) while still providing educational information for their students, or for teachers in a private school or home school. How? If you're a teacher in K-12 or college, in a public or private school, you have options. You can...
• use the website to get a better understanding of complex issues, and then decide how to use this knowledge for teaching,
• tell students about the website and say "here is something you may (or may not) want to explore on your own,"
• find appropriate web-pages that fulfill a specific educational function, and assign these for students to read.
And many ideas, especially in Effective Education but also in Science-and-Theology, will be useful for most teachers and students, no matter what their worldview is, in any school (private or public, from K-12 through college) and in lifelong learning.

Improving our Website
If you want to help us — for example, if you've discovered a great web-resource and you tell us about it so we can share it with others — your assistance will be greatly appreciated. How can you help?

---

PRINTING and LINKING
Files to PRINT (by request)
If you want to print a page so your students can make copies, but it's not available in easy-to-print PDF, just ask the editor (craig@asa3.org) to convert the page into a print-friendly PDF file.
Printing (yes you can) and LINKING (can you, please?)
Most people find it easier to read a page instead of a screen, and you have our permission to print anything in this website (it's copyrighted but you can print it for non-commercial educational use) if you also link to it in your web-syllabus. Links in your syllabus (or other pages) are useful in the wider context of Whole-Person Education, because this will help our pages rank higher in search engines, and then other people will find the pages that you think are good enough to use in your class, that you have evaluated (re: content, quality, and function) and then selected. Your cooperation in linking will be appreciated. :<)
Broken Link?
If a link doesn't work, please email the editor so we can fix it ASAP.
Pinpoint Links (as-is or by request)
If you want to make a web-page open at a specific location, you can do it.
For example, http://www.asa3.org/ASA/education/think/critical.htm opens at the top of the page, but with #logic as a suffix (.../critical.htm#logic) it will open at a section about The Logic of Critical Thinking, and replacing #logic with #ethics takes you to The Ethics of Critical Thinking.
Or, if you add #tips to the URL of this page and press RETURN the page will reload at the "above and below" transition to this tips-box.
How can you know what location-suffixes (called "anchors") can be used in a link-URL? First, open your browser's View-menu and click Page Source (or Source, View Source,...). Second, search for "<a name=" and you'll find each of the seven anchors in this page. Or, you'll be able to see the anchors if you use an HTML-editing program such as Dreamweaver or Front Page.
anchors on request: If you want to open a page to a place where there is no anchor, just ask the editor (craig@asa3.org) and he will add it to the page.
note: All of the links above (and most other links in this ed-website) end with #i because this prevents a page from re-loading when you move around the page using its italicized inside-the-page links and then use your browser's Back-Button.