At this writing (early-2012) global environmental issues continue to divide Christians with little hope of resolution in the short-term. A severe recession, political divisions, indifference, and the comfort zones of middle-class Christian get in the way of environmentally sensitive behavior.

JWH

.
---
Environmental articles from PSCF March 2012
Complete March 2012 Issue
[PDF]

It Takes a Team
[PDF]
1
James C. Peterson

Editorial

Contemplation in a Technological Era: Learning from Thomas Merton
[PDF]
3
Albert Borgmann

Article

Utopian Thinking in Contemporary Technology versus Responsible Technology for an Imperfect World
[PDF]
11
Marc J. de Vries

Article

Engineering Is Not Science
[PDF]
20
Steven H. VanderLeest

Article

Technology, Complexity, and Engineering Design: A Rationale for a Connectionist Approach
[PDF]
31
Gayle E. Ermer

Article

Renewable Energy for a Sustainable Future: A Christian Imperative
[PDF]
41
Kenell Touryan

Article

How Should Christians Promote Sustainable Agriculture in Agrarian Systems? A Normative Evaluation
[PDF]
51
David Dornbos Jr.

Article

Integrated Solar Cooking: An Underutilized Solution
[PDF]
62
Paul Arveson

Article

>
A Case Study: Dec. 9, 2011 E.P.A. Links Tainted Water in Wyoming to Hydraulic Fracturing for Natural Gas By KIRK JOHNSON
The draft report represents a new scientific and political skirmish line over whether fracking, as it is more commonly known, poses a threat.
Bob White, Insight: Why should Christians care for the environment? Video 5 Min. The Faraday Society
The issues stemming from overpopulation, pollution, limited resources, and today the threat of global warming will not go away.
2003 Symposium Christian Environmentalism With/Out Boundaries: Living as Part of God's Good Earth
Sponsored by Calvin College and the Council of Christian Colleges and Universities
Guest Editorial: John Wood, et. al., "Christian Environmentalism: Cosmos, Community, and Place," JASA 57 (March 2005): 1-5.
Bert Stephenson, "Nature, Technology, and the imago Dei: Mediating the Nonhuman through the Practice of Science," JASA 57 (March 2005): 6-12.
David S. Koetje, "Place-Based Agriculture: Christian Environmentalism Informing Collaborations in Agroecology & Biotechnology," JASA 57 (March 2005): 13-23.
David Warners and Larry Borst, " The Good of a Flourishing Creation: Seeking God in a Culture of Affluence," JASA 57 (March 2005): 24-33.
David R. Clements and Wayne V. Corapi, "Paradise Lost? Setting the Boundaries Around Invasive Species," JASA 57 (March 2005): 44-54.
Dorothy Boorse, "Anti-Aging: Radical Longevity, Environmental Impacts and Christian Theology," JASA 57 (March 2005): 55-64.
Janel Curry, ìChristians and Climate Change: A Social Framework of Analysis,î PSCF 60 (2008): 156.
Fred Van Dyke, "Cultural Transformation and Conservation: Growth, Influence, and Challenges for the Judeo - Christian Stewardship Environmental Ethic," PSCF 58 (March 2006}: 48-63.
Swearengen, Jack & Woodhouse, Edward, Overconsumption: An Ethical Dilemma for Christian Engineers PSCF 54 (June 2002):80-92.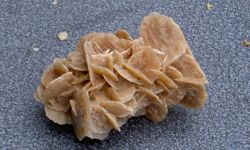 Hall, Steven, Toward a Theology of Sustainable Agriculture PSCF 54 (June 2002: 103-107.
Desert Rose rosette formations of the minerals gypsum and barite with sand inclusions.
Spaling, Harry, Zwier, Janelle & Kupp, David, "Earthkeeping and the Poor: Assessing the Environmental Sustainability of Development Projects," PSCF 53 (September 2001): 142 [HTML] [PDF]

Miller, Keith B., "Natural Hazards: Challenges to the Creation Mandate of Dominion?" PSCF 53 (September 2001): 184. [HTML] [PDF]
Paul Seung-Hun Yang, "Creation Science and Caring for the Creation in Korea" PSCF 50 (December 1998): 279-283.
Jim Ball, "The Use of Ecology in the Evangelical Response to the Ecological Crisis," PSCF 50 (March 1998): 32-38.
Steven Bouma-Prediger, "Creation Care and Character: The Nature and Necessity of the Ecological Virtues," PSCF 50 (March 1998): 6-21.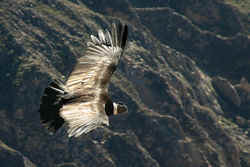 Harry Spalling and Annette Dekker, "Cultural Sustainable Development: Concepts and Principles," PSCF 48 (December 1996): 230-240.
Condor in flight over Peru's Colca Canyon
Philip Schafran, "Is Mankind the Measure?: Old Testament Perspectives on Mankind's Place in the Natural World," PSCF 47 (June 1995): 92-102.
Calvin B. DeWitt, "Christian Environmental Stewardship: Preparing the Way for Action," PSCF 46 (June 1994) 80-89.
Richard H. Bube, "Do Biblical Models Need to Be Replaced In Order to Deal Effectively with Environmental Issues," PSCF 46 (June 1994): 90-97.
Mark Stanton and Dennis Guernsay, "Christians' Ecological Responsibility: A Theological Introduction and Challenge,"PSCF 45 (March 1993): 2-7.
Srtting the stage: two short videos:
Global Warming Video 9 min.
Irreversible, Irreplaceable - Wildlife in a Warming World Video 9:43 Min. Earthjustice
The serious environmental issues raised by the recent increase in world temperatures have been the subject of much public discussion. While all of the factors and the extent of their contributions is not precisely known, the scientific community is strongly (but not completely) committed to the view that human activity plays a major role and that a world-wide effort is required to slow the temperature effect. In early 2009, Evangelicals are increasingly engaged in efforts to clean-up the past and develop ways to live more responsibly in the future.
John Houghton, Global Warming Climate Change and Sustainability: Challenge to Scientists, Policy Makers and Christians, John Ray Briefing Paper #14 (2007) A readable, reliable introduction to the topic.
Schweiger, A Proper Human Response to Global Climate Change ASA Annual Meeting, August 05, 2008 Audio
Keith Miller, Geologic Record of Global Climate Change: Context for Modern Global Warming, ASA Annual Meeting, August 05, 2008. Audio
Joe Sheldon, Reducing Your Footprint: Build Right, Build Green, ASA Annual Meeting, August 05, 2008. Audio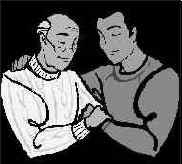 Creation Care Websites & Statements a broad list of sites and resources
Hi Randy,
We met a couple of years ago at a meeting in DC for environmental leaders. i founded and continue to direct the Creation Care Study Program (CCSP) which you may be familiar with. Last year Renewal, the peer-to-peer Christian student environmental leadership program, became a partner program with CCSP and so I also mentor and work with Renewal too. With that little background let me get to the reason I'm writing.
For the past few years I have been working on forming the Center for Environmental Leadership CEL), and not long ago we launched the center with the founding partners, CCSP, Houghton College, and George Fox university. Here's how we describe our mission and work on our website (www.center4eleadership.org):
We're devoted to two things; helping individuals, institutions, and communities act on their convictions to care for creation, and educating the next generation of Christian environmental leaders.
---
Most recent entry: 2/22/2011

________________________________________________________