---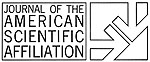 Science in Christian Perspective
REPORTS ON THE SESSIONS OF THE INTERNATIONAL CONFERENCE ON SCIENCE AND CHRISTIAN
FAITH OXFORD, ENGLAND JULY 22, 1965
EVOLUTION
J. FRANK CASSEL
From: JASA 18 (March 1966): 23-24.

Discussion in this area rested firmly upon the presuppositions established early in the conference that this
is God's Universe-which he has created and is continually sustaining, (Col. 1, etc.). Some conferees were
more impressed than others with Christ's specific role in these processes but all agreed that both the Uni
verse and Scripture should be approached theistically, taking care not to fall into either the deistic or pan
theistic heresies.

The longest preliminary paper circulated to conferees was Frank Rhodes' on Geology and Evolution and he summarized his views to introduce the session. Briefly, Rhodes takes the position that since no consistent alternative explanation of the fossil sequence has been presented, he will accept the evolutionary interpretation. He feels that despite obvious gaps in our present knowledge, enough such gaps in our past knowledge have been bridged by more lately discovered sequences of fossils (e.g., horses), some of which were Previously predicted (e.g., Seymouria), that a Christian acceptance of the General Theory of Evolution is warranted. (Interestingly, he is disturbed by the suffering he sees in nature, inherent in the struggle for existence, although this point was not considered by the conference.)
Although not content to wholeheartedly endorse his position American biologists in preliminary discussion with Rhodes had agreed that the emphasis in the session should be on the Biblical-theological implications of such a view, rather than on its scientific validity. Hooykaas was not content with this position, however, and consumed the allotted time berating Rhodes for his "fielders choices", claiming they were not warranted by the evidence. Hooykaas leaned heavily on Kerkut in his scientific rebuttal.
It developed in post-session discussions that Hooykaas was not particularly disturbed by the possible Biblical implications of evolution. In fact, the view that Genesis reflected the cosmological views of its time and not a detailed scientific account of creation seemed quite generally though not unanimously accepted by the conference. Hence, there were few conversations concerning detailed correlations of Genesis with geology on the assumption that such conversation would be fruitless because exact or even reasonably specific correlations were impossible. On the other hand, there was no feeling that this view compromised in any way either the integrity or authority of the Bible as God's written Word and revelation.
---